Is Doordash better than UberEats
Ghost kitchens on the rise
Dinner is ordered with a few clicks on the smartphone. Or breakfast. In the USA, for example, this works via Doordash or Uber Eats, in Great Britain via Deliveroo, in Germany via Lieferheld. The popularity of these apps has grown rapidly in recent years. In 2018 alone, customers worldwide spent more than $ 10.2 billion on these types of services, according to analyst Technomic. That is an increase of 42 percent compared to 2017.
Restaurants and fast food chains have usually set up their capacities for the guests on site, and not additionally for thousands of online orders. And so the concept of the Ghost Kitchen was born. These are kitchens without any restaurant area, without waiters, without guests. On a Saturday evening, they do not have guests but Uber or Grubhub drivers to pick up and deliver the food. It is cooked on the assembly line. The food is packaged, looks and tastes like McDonalds, the coffee just like Starbucks.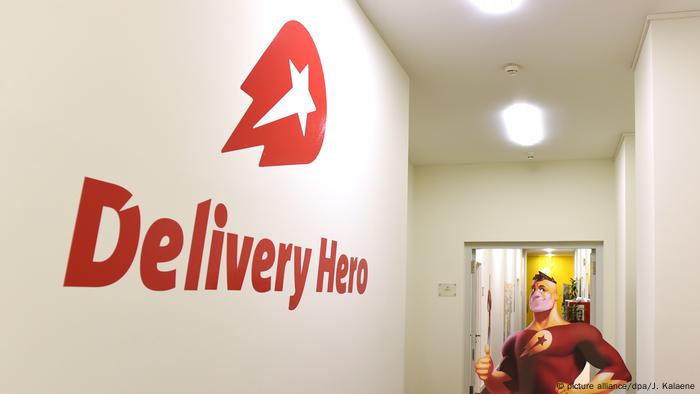 Delivery Hero from Berlin is Germany's largest food delivery company
Tech companies are behind it
These ghost kitchens are not rented by catering companies, but by tech companies such as CloudKitchen or Kitchen United. The youngest player in this rapidly growing market is Keatz, a German company that has already raised around $ 13.5 million.
These companies take over the marketing for the restaurant and list their menus in the app, thus taking over the ordering process and deliveries. They provide the restaurants with important data. They point out if there are few or no providers of chicken wings in a certain neighborhood. "Virtual kitchens help entrepreneurs better understand the supply and demand curves," says investor Ashish Aggarwal.
With the popularity of the Doordash, Lieferheld and UberEats apps, tech investors and Silicon Valley have increasingly pumped more money into the providers of ghost kitchens. About a dozen providers are currently sharing the market. Together they currently have around 5000 virtual kitchens worldwide.
The largest provider is Cloud Kitchen, a start-up that Uber founder Travis Kalanick invested with $ 400 million. In doing so, he is investing in competition with Uber Eats, the delivery service of his old company. As well as offering Uber Eats delivery service, Uber now also builds and rents ghost kitchens.
Another provider is United Kitchen. They received a $ 10 million cash injection through Google Ventures, the investment division of Alphabets. On November 14, the Ghost Kitchen, founded by former Uber executives, raised $ 15 million.
Food delivery services are on the rise
The investors are enthusiastic about the great potential. A study by the Swiss bank UBS estimates that the entire market for the delivery of food will grow tenfold by 2030, to 365 billion US dollars. Another study published by William Blair estimates that the $ 25 billion market will be worth more than $ 60 billion in just two years.
This should also increase the demand for ghost kitchens. Because they promise restaurants and grocery brands cost savings and enable them to increase their margins, says Ashish Aggarwal. Restaurant operators save money and time because they cannot find a prime location for a restaurant and then have to rent it for a lot of money. In cities like San Francisco, a restaurant can cost up to a million US dollars.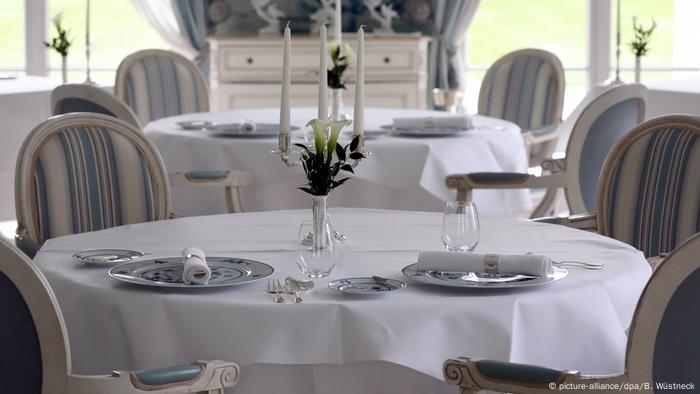 Rent and staff in restaurants make up a significant part of the cost
Instead, they are simply looking for an already fully equipped kitchen, which is often in a convenient neighborhood and has enough parking space for the drivers. There they only have to pay the kitchen staff. With a lower investment, the risk of trying new neighborhoods also decreases. According to the analysis company Morningstar, these kitchens only take up ten to 50 percent of the space of a traditional restaurant and make do with 15 to 50 percent of the workforce.
Challenges to the concept
For some existing restaurants, the concept of the virtual kitchen offers additional earning potential. They cook dishes under the label of other restaurants that only exist virtually in an app. For example, an Italian pizzeria makes Indian curry. This enables the pizzeria to use and consume its food more efficiently, says Joey Hicks from a pizzeria in Toronto. The customer doesn't know anything about it.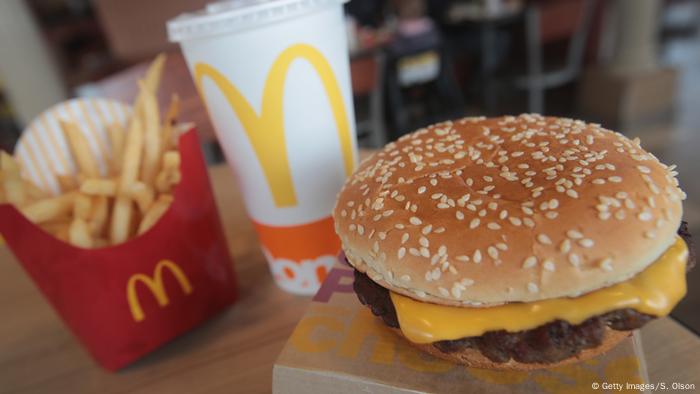 Looks like McDonalds, tastes like it too - but may come from a ghost kitchen
A challenge for the ghost kitchen concept is that few employees have to cook many different menus. Maintaining quality is not always easy. Big fast food chains like McDonald's or Burger King rent entire ghost kitchens just for their own purposes, because on the one hand they fear for their secret recipes and on the other hand they claim that their food must always taste exactly the same.
The ghost kitchen concept is of course not free. The delivery apps charge a commission of up to 30 percent of the order value. Often there is not much left. The development also has an impact on the job market in the catering industry, as the virtual and ghost kitchens do not need waiters.