Digital marketing offers the highest salary
That's how much money digital marketing managers earn on an international average
The advertising industry pays good salaries. This (preliminary) judgment persists. But what does a digital marketing manager actually earn? And: In which countries does he get the most money? We reveal that in our weekly ranking.
The tasks in marketing vary greatly. From the generation of ideas to the conception of strategies to content development, this field of work includes a wide range of activities.
In recent years, both social media and the emerging data-driven marketing models have once again changed the profession significantly. And one thing is certain: the job of the digital marketing manager will continue to change in the future.
💰 Are you paid fairly?
Compare your salary in a few seconds with the free salary comparison from Salary.de. There you can see at a glance what others in your industry are earning.
These 10 countries are where you earn the best as a digital marketing manager
Accordingly, as a digital marketing manager, you also have many opportunities to specialize. The organization and control of all channels and marketing strategies is particularly important.
But how is salary doing in this sector? How much money does a digital marketing manager earn? And: In which country is the salary highest? This is exactly what the British marketing agency Reboot Online has investigated.
The values ​​presented are the average gross annual salaries in the respective country. Reboot calculated the values ​​from official job offers.
And in which country do you earn the most money as a digital marketing manager? We'll tell you in our weekly ranking.
10th place: Sweden
The average salary for a digital marketing manager in Sweden is around 44,208 euros. The parliamentary monarchy in Northern Europe is home to over ten million people.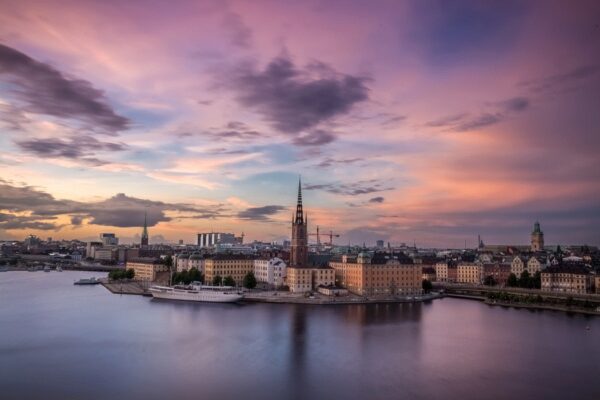 10th place: Sweden. (Photo: Unsplash.com / Raphael Andres)
You can go back and forth with the arrows under the heading.