What's the best book on general chemistry
Literature for chemistry studies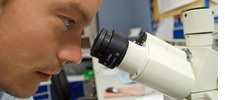 Chemistry studies are becoming more popular again in Germany. More and more young people are enjoying themselves in inorganic, physical and theoretical chemistry. This is the right place for anyone who likes to tinker around in the laboratory or who preferred to experiment at school. But studying chemistry isn't just about mixing liquids and waiting to see what happens. Especially at the beginning you need a lot of basics in order to get into the practical part. With our tips on basic chemistry literature, you are optimally prepared. We also recommend that you download some free chemistry scripts from Uniturm.de, which will give you a first impression of your studies.
General literature for chemistry studies
"Understanding Chemistry" by Edgar Wawra, Helmut Dolznig and Ernst Müllner - 19.90 euros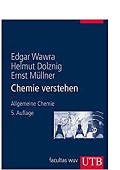 Understanding chemistry is suitable for all those who deal with the subject in their studies, but who would rather describe themselves as a chemistry grump. You don't need any previous knowledge here. The book manages to explain the basics of chemistry in an understandable and conventional manner, while remaining entertaining on every page. With almost 300 pages, the inexpensive volume is nice and compact. The real chemistry student will learn little new here, but doctors, biologists, physicists and co. Are at the right place here.





"Chemistry: Basics, Advanced Knowledge, Application and Experiments" by Peter Kurzweil and Paul Scheipers - 32.99 euros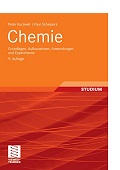 Kurzweils und Scheipers chemistry is a learning and exercise book especially for the first semesters of the course. The content is provided by the subtitle: The volume explains the basics and structural knowledge of the most important subject areas in an understandable way and feeds the whole thing with applications and experiment examples. The authors explain the content using everyday examples and daily use with different materials.





"Chemistry: The Basics of Chemistry" by Charles E. Mortimer and Ulrich Müller - 71.99 euros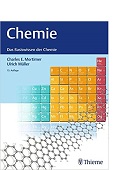 With the basic knowledge of chemistry, we are moving into a far more extensive, detailed, but also an expensive area. At 71.99 euros, the book is not a bargain, but with almost 700 pages, it is not a lightweight either. This is a classic in chemistry. The basic sub-areas of chemistry are conveyed in 36 chapters with the help of over 400 graphic illustrations: inorganic and organic chemistry, biochemistry and nuclear chemistry. There are plenty of exercises at the end of each chapter so that you can apply what you have read straight away. Optimal exam preparation!





"Chemistry: Studying Compact" by Theodore L. Brown, H. Eugene LeMay and Bruce E. Bursten - 79.90 euros

The Pearson volume Chemistry: Compact Studies offers a better price-performance ratio. The standard work costs just under 80 euros, but with 1040 pages it is a real tome. And it is a smart companion at least until the end of the bachelor's degree and is also a good reference work beyond that. Here is not only explained dryly, but clearly explained and the best: There is a companion website for the book with additional representations, graphics and so on.





"Organic Chemistry: Studying Compact" by Paula Y. Bruice - 89.95 euros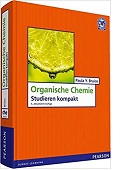 Again Pearson, again more expensive, again more extensive: Organic Chemistry by Paula Bruice is concentrated on 1200 pages, probably the largest area of ​​chemistry studies. From the structure of organic molecules to active ingredient chemistry and bioorganics, all relevant sub-areas of organic chemistry are explained in an understandable, detailed and practical way. Here, too, there are of course a lot of exercises and a suitable companion website with 3D models and graphics.





"Organic Chemistry: Exam Training" by Paula Y. Bruice - 29.95 euros

If you want it to be even more practical, you can get this training course on organic chemistry that goes with Bruice 'Werk. The exercise book - also very extensive with over 500 pages - is based on the chapter structure of the main work and offers countless easy to difficult exercises. As the title suggests, it is the perfect exam training, because anyone who has plowed through all the tasks here is guaranteed not to be surprised in the university exam. The Pearson volumes are also available on inorganic chemistry.





Image source: Many thanks to PublicDomainPictures for the picture (© PublicDomainPictures / www.pixabay.de).

You might also be interested in these articles:
Chemistry summaries, scripts and exams
Organic chemistry summaries, scripts and exams
Inorganic chemistry summaries, lecture notes and exams
Biochemistry summaries, lecture notes and exams