18 easy ways to look gorgeous every day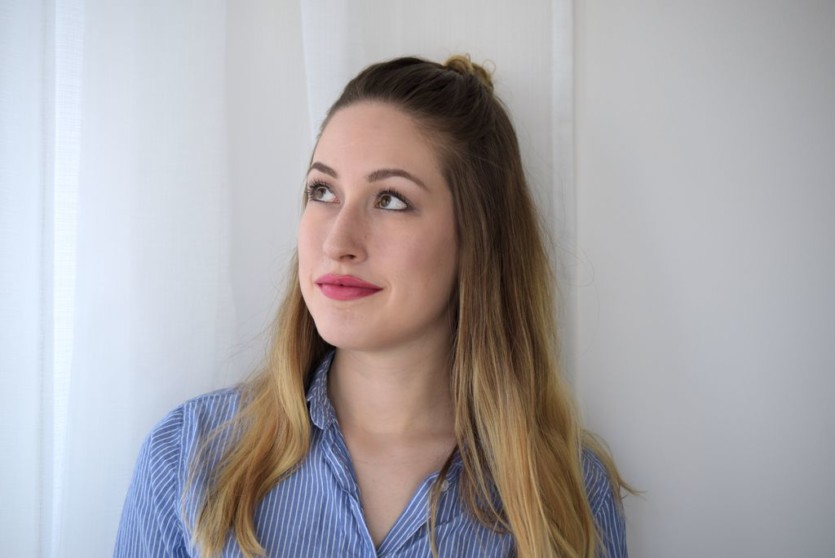 Do you want look gorgeous every day? If so, you've come to the right place. There is plenty Beauty Tips & Tricksthat you can use to make the most of yourself day in and day out. I'll tell you how to do this in this post.
Each of us wants to look beautiful during the day and still invest as little time as possible in the outside. We all have limited time in the morning and cannot stand in front of the mirror for hours. So wouldn't it be wonderful if a few little tricks could make a big difference?
If you use these beauty tricks every day:
... you feel good in your skin all day long.
... you can sleep longer in the morning.
... you don't have to think so much about your appearance in the morning.
... you are prepared for all situations (no matter who you meet).
That's why we're talking about today 18 beauty tipsthat you can use regularly to look radiant and stunning without spending a lot of time in the bathroom.
You might also like these posts about practical beauty tips:
18 easy ways to look gorgeous every day
Make your eyes look big.
Big eyes stand for beautiful, alert and healthy people. So your demeanor changes when your eyes look big.
If you have small eyes (like me), there are a few tricks to help:
Glasses wearer: If you are farsighted and wear glasses, then you automatically have bigger eyes. The other way around, you should help a little if you wear glasses and are nearsighted.
Apply blush.
A red blush on your cheeks will make your face look awake and fresh. By the way, you can easily model your face with it.
If you are unsure about this, use one to start with subtle, soft shade and only apply a little blush (you can always add more later).
You can hardly go wrong with this blush from Max Factor. It gives your cheeks a touch of color and combines that with a subtle highlight.
You can read here which shade of blush suits you and how to apply it correctly.
A clean and even complexion.
Even skin looks beautiful and healthy. We automatically associate beautiful skin with a well-groomed and healthy person, which is why it is worthwhile to help a little.
Here's what you can do for glowing, even skin:
Not too much of a good thing.
No matter which product you use. Too much of it usually doesn't look good anymore.
To a certain extent, many beauty products beautify us, but that stops at some point. As soon as we apply too much of it, we look artificial and super unnatural.
The most beautiful people are usually those who look very well-groomed and natural.
That's why it's better to always use a little too little than too much product.
We can see what really suits us or not, at the latest in the next photo, which was taken quite by chance on a day with friends (I don't mean selfies).
Clean, washed hair.
Actually self-explanatory. Oily hair looks straggly and sick, especially on girls with straight hair. In addition, unwashed hair smells unpleasant faster than you think.
So you should definitely wash your hair twice a week. I think that's a matter of course.
This point mostly applies to us who have straight (and perhaps thin) hair. We need to invest more time on this point. Although your hair may not be greasy at all, it will look like this after a very short time and will fall straggly on your face.
Dry shampoo in particular helps against this.
Applying this to your roots in the morning will keep your hair nicely groomed and neat throughout the day the approach does not grease too quickly.
If you have blonde hair, you can use baby powder on it too. Super cheap and usually works better than many dry shampoos.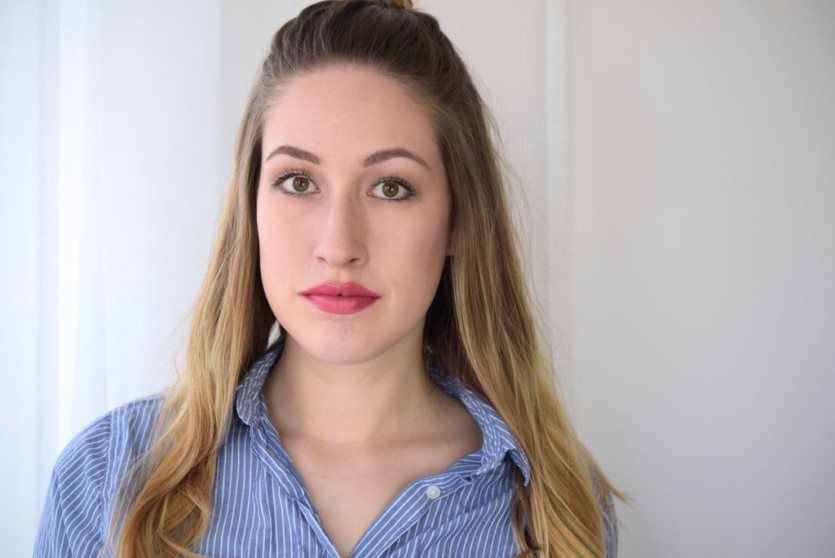 Invest in quality shoes.
At this point I am not allowed to give you any tips, because I have far too many beautiful shoes that are so incredibly uncomfortable.
If after half a day you hobble, go strangely wrong and prefer to hold meetings online, then you are wasting a lot of opportunities just because of your shoes.
We can do without that!
In the future, it is better to invest in less high-quality shoes that you actually wear every day.
If you then add up the prices and look at how often you have worn which shoe, you will soon notice that your shoes, which are actually expensive, are not that expensive after all.
Relatively inexpensive brands of shoes that are very convenient:
Tamaris
Marco Tozzi
... and of course the many sports brands such as Puma, Reebok and Nike.
My absolute favorites are Paul Green shoes. At the moment, however, I only buy them in the sale and only when there are beautiful models. I once had beautiful, black ankle boots from this brand, which I even gave two new heels and a new sole, because they just fit perfectly.
Long eyelashes.
We mentioned it briefly above: Long eyelashes make your eyes shine. At the same time, we associate thick, full eyelashes with beautiful and healthy people.
Here's how you can help:
Wear bright nail polish.
Light nail polish looks well-groomed for longer than bright nail polish colors.
There are several reasons for this:
It is not immediately noticeable if it splinters and you forgot to remove it in time.
It goes with every outfit and make-up.
Smaller scratches in the paint are hardly noticeable.
Light nail polish colors look great on both short and long nails.
You can apply it faster because minor blunders are not noticed.
You can see, when it gets stressful for me, I wear light nail polish.
I love red fingernails more than anything, but I usually don't have the time to paint the nails several times and touch them up immediately if the paint splinters.
My favorite bright nail polish colors are currently:
Voluminous and thick hair.
You already guessed it: we symbolize thick and voluminous hair with a youthful appearance.
Our hair is strongest between 16-25 years. After that, hair growth subsides and the hair becomes thinner.
So it's not surprising that we all want a lot of volume and the strongest possible hair.
There are a few ways to help a little:
Occasionally apply self-tanner.
Brown skin always looks great!
You can no longer see minor bumps and you look healthy and fit.
This is how you get tan even without the sun:
Here I am reporting on my 5-step self-tanning routine.
Well-groomed eyebrows.
If you only want to invest a little time in your make-up in the morning, then just prime your face and fill in your eyebrows.
I myself only traced my eyebrows very subtly for a long time because I didn't want to walk around with two bars on my face. Pretty unfounded!
Usually you can't do that much wrong if you apply the color layer by layer and choose a suitable shade: Stay away from reddish eyebrow colors (unless you are red-haired).
Many eyebrow sets with powder products come with templates. You can use this right at the beginning to identify the right eyebrow shape for you.
You dare! You will look great afterwards.
Give your skin a healthy glow.
With highlighter on the right places on the face, your skin gets a beautiful, healthy-looking glow.
The highlights look particularly natural on the highest point of your cheeks and below or above your brows.
The best highlighters have very fine shimmer particles that cannot be seen with the naked eye. This looks most natural and gives you a healthy look.
A relatively cheap, but still very good palette with a beautiful highlighter is this one from BHcosmetics.
Here is a makeup tutorial on contouring (exaggerated so you can see it).
Proper clothing.
Well-cared for clothes give you a completely different appearance than your old, dingy-looking favorite trousers.
In other words: You can do without stains, holes and loose threads.
Even used jeans can look great if you look well-groomed.
With some items of clothing you just have to look at the washing instructions so that you can use them for as long as possible.
Gloss varnish for the nails.
Every nail polish looks more elegant if you then apply a glossy top coat.
No matter what color your actual nail polish is, if it gets an extra layer of gloss, it will look better and of higher quality.
+ It lasts much longer as a result.
You can find my top coat favorites in this post. A UV top coat that can be applied without a UV lamp works best for me. As a result, the normal polish lasts forever (at least 1 week) and the nails get a great shine.
Well-groomed and shiny teeth.
Self-explanatory.
In addition to regularly brushing your teeth and flossing, you can do the following:
Ideally, you brush your teeth after every meal, but who has time for that? So after every meal you should at least take a look in the mirror, chew gum, drink a lot, and occasionally eat an apple (which cleans your teeth temporarily).
Make those dark circles go away.
Do you feel tired and broken? Nobody has to know that!
With a good concealer, you can hide dark circles all day long.
If they are intense, you can cover the dark circles in advance with a yellowish concealer (see this tutorial) and then go over them with a skin tone.
Tips against dark circles:
Min. 7 hours of sleep.
Drink more water (at least 2 liters).
Avoid foods that you are allergic to.
Get enough nutrients (especially iron).
Sport & nutrition.
Exercise and a healthy diet are not the only ones that make you feel better. You also radiate it and your body can also be seen.
Exercise not only promotes fat burning, but also provides you with sufficient oxygen. This will make you feel awake, fit and radiant again.
You probably already know why a healthy diet is good for you and why sugar is bad for you. If you are interested in the topic, then read through on my second blog how the body burns carbohydrates, fats and proteins. Some time ago I didn't know that protein wasn't a source of energy.
Laugh.
The last and most important point! You always look the way you feel.
If you are doing well and walking around the world with a smile, then you will appear a thousand times more beautiful and relaxed to other people.
What other tips are there to look beautiful every day? What is most important to you in the morning before you leave the house?
Lipstick: L'Oréal Lip Paint Lacquer, 102
You might be interested in that too